As a SWIFT Admin, login to your swift.com account.
Click on your name, then select Edit your Profile
Select Search Users and search for a user in your organisation that needs the ability to create License ID and License Secret.
Click on the user, then select Contact Roles.
Click edit on the top right.
Under Security Contact Roles, find SWIFT API Administrator and change the checkbox to checked.
Save your changes with the Save button.
As a SWIFT API Administrator, login to your swift.com account.
Go to the top right corner of the page, and click on your name, select Edit your profile.
In your profile page, move your mouse cursor over to Admin Functions and select License ID creation. Please note that this page could take up to 60 seconds to load.
Enter a License ID name and description which you can identify your application easily.
Select your contract from Source and move it to Target. Then click Create.
The list of institutions/entities/BICs under your contract will be shown in Source.
Select your BICs from the Source that will be able to execute the API calls.
Move the BICs to Target, then click Next.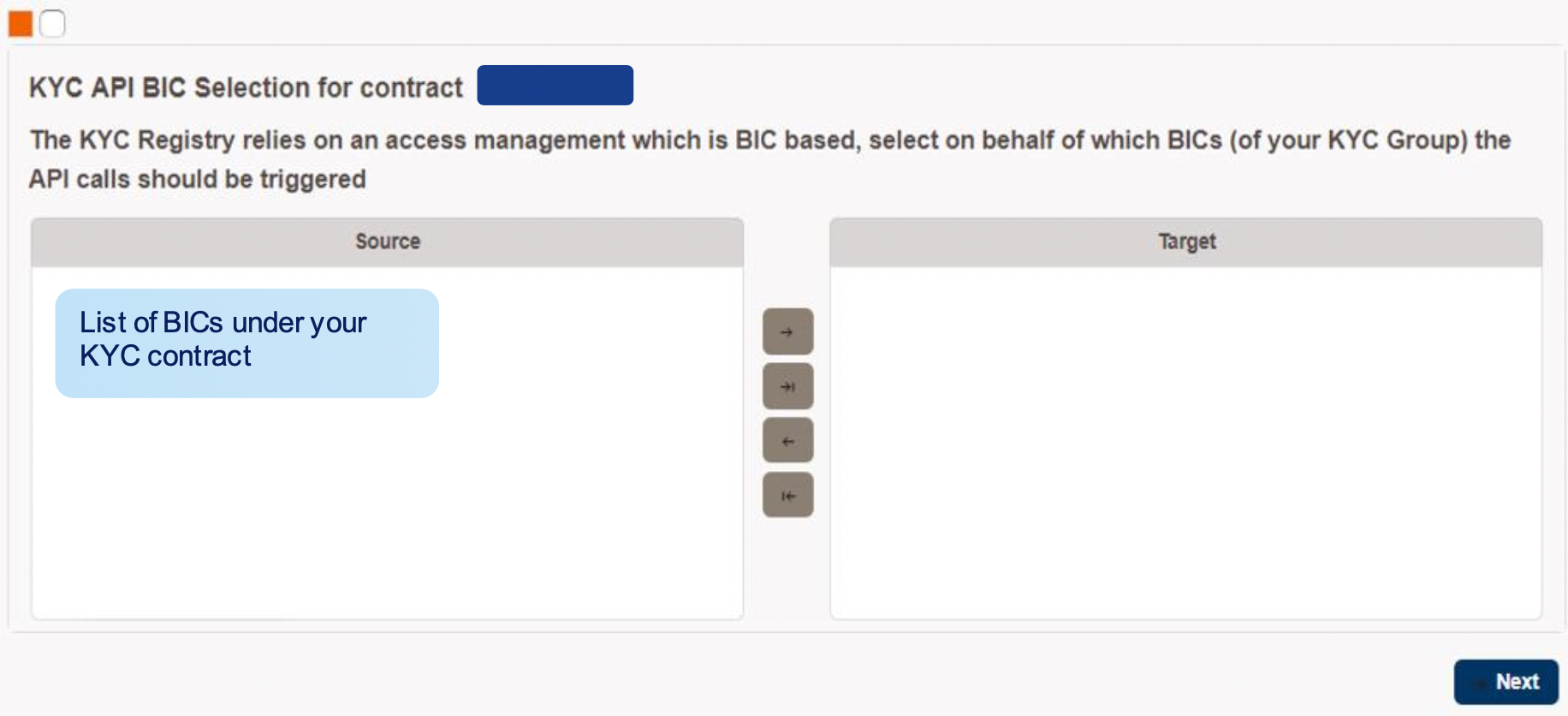 Go to License ID assignment, select the License ID that was created.
Search for the user(s) who can own this License ID (e.g. IT team members) including yourself if you would like to view the details of the License ID.
The user who owns the License ID will have access to the License ID and License Secret values for the LIVE API connection.
In View and Delete License ID, all details of the License ID are displayed.
After the License ID has been assigned to the user, the user will be able to view the License ID and License Secret via their profile page.
Move your mouse cursor over to Personal Info, and select API License IDs.
The user may use the License ID (username) and License Secret (password) values shown to authenticate the connection with SWIFT Gateway for the API calls.